To me traveling is one of the best things I can do. Having come from Uganda as a young child, we did not travel internationally but took the opportunity to do a lot of road trips across Canada and the US. My dad always had his Minolta SLR with him and I had my Brownie. We would compare the photos we had taken and I still have many of those photos and memories to this date, which brings back the taste of the food or the sights we experienced on our travels. If you are willing to capture images like a professional, here are some of the top tips on travel photography that will make you a pro travel photographer.
#TOP 5 TIPS ON TRAVEL PHOTOGRAPHY
LOOKING FOR A GREAT NEW OR USED CAMERA?
ADVICE ON WHAT TO BUY?
I love traveling to a new country seeing the architecture, experiencing the culture and the food, and meeting new people and seeing how they live. 
Photographing the different things you will experience requires different skills in photography so I am writing this blog for the traveler who wants to enhance their travel photography.
On our photo tour to Uganda, you will not only be led through amazing excursions but you will be guided on when and how to take amazing photos. 
Photos that will help you remember this life-changing trip for years to come.
Tips that will turn you from beginner to a pro photographer
Tip #1 – Lighting
When you are out and about experiencing all that a country has to offer, you want to be watching for the changing light and keep in mind how the sun affects the quality of light you will have. For instance, when we are going to Safari, we get out and on the road by 5 am so that when the sun finally comes up it is not too bright but nice and low so we can get a lot of back-lit or softly lit images. Later in the day when the sun is higher, the sun is also hotter of course, and brighter and it does not make for flattering images. However, you can mitigate this by taking photos in the shade.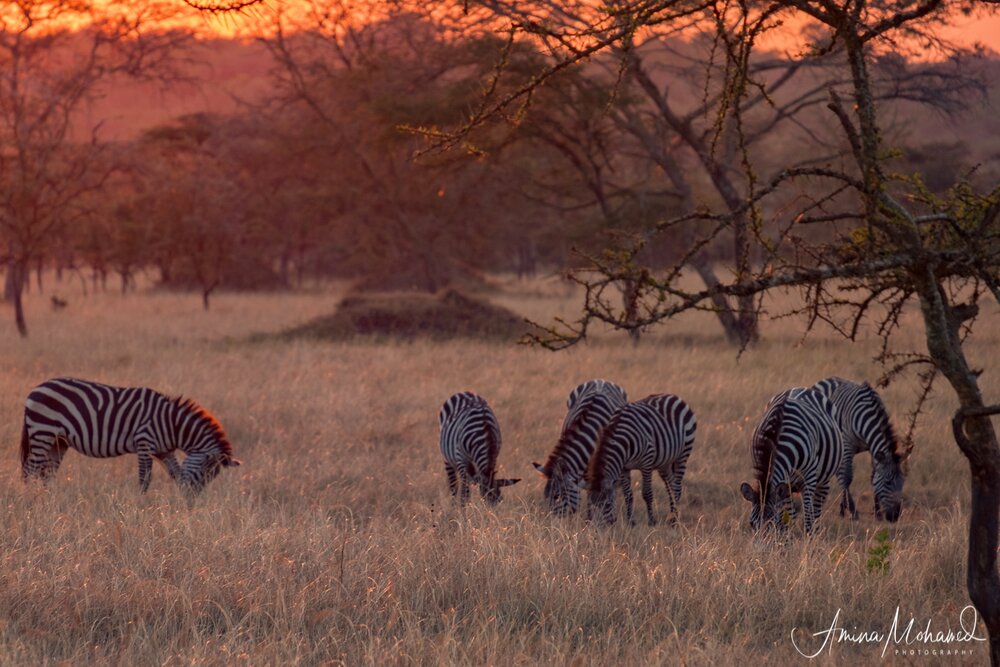 Some of your cameras will have a built-in flash and unless you are good at using your flash with the mix of ambient light, I would suggest you turn it off as it can cause red eyes in your subjects and/or make your images unflattering. 
One of the best times to photograph during the day is known as "Golden Hour", which is like gold to most photographers. This is the hour directly after sunrise and one hour before sunset. 
As the name says, the light is nice and golden and does wonders for natural light portraits and landscapes. Another good time is mid-morning or the late afternoon as it creates more depth and elongates shadows, which are great for street photography scenes.
We will have ample time to photograph in all types of light so you can see the difference and learn about both the quality and quantity of light.
Tip #2 – Composition
This is a big one! Composition or the rule of thirds is important for framing landscapes and/or any single subject in your image. Many beginners put the subject in the middle of the frame but this does not strengthen or flatter your subject at all. The rule of thirds is split into 9 parts vertical and horizontal or 3 vertical slices of your horizontal image.  By placing your subject anywhere but the middle, you will see the difference in your image. It helps to isolate your subject against the background or the foreground. 
The points where the lines intersect are the strongest focal points of your image and the second strongest are the lines themselves.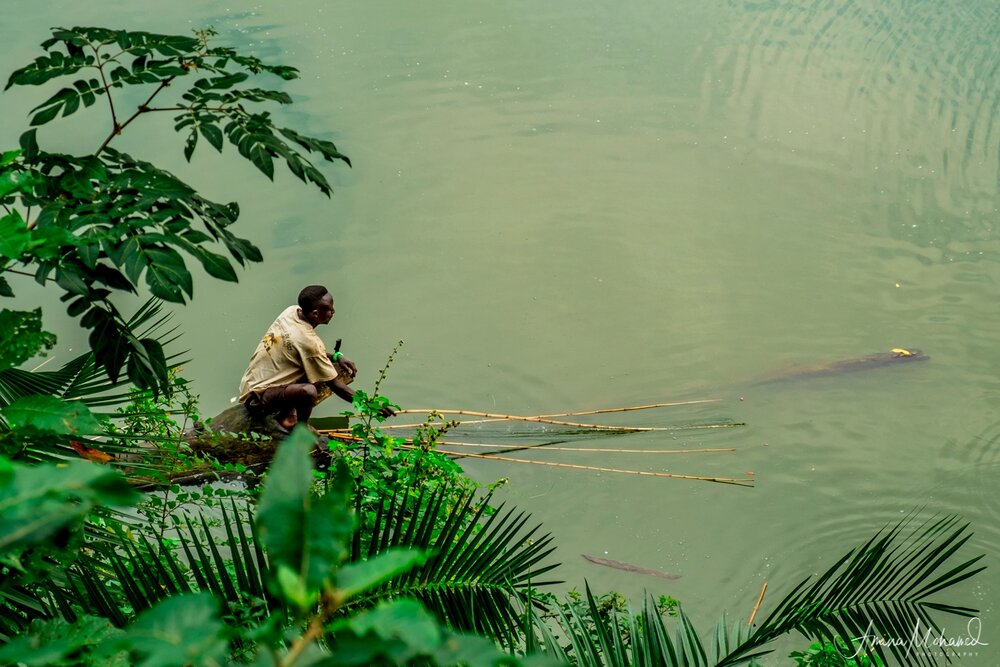 Many modern cameras and phones can turn on this grid and for most beginners, it's a great tool for you to practice and perfect rule of thirds.
Check out this great article on Symmetry by our friends at Pixpa
Tip #3 – Take Your Time
Among the other tips I share, I feel that taking your time makes the difference between a solidly great photo and an OK snapshot. Set up your camera with or without a travel tripod, read the light, check out your surroundings, and then take your photos. Take lots of them as each photo will teach you something about your exposure settings.
Let me take my time with further explanation.
Setting up your camera with or without a tripod. I don't like to carry a tripod so I pack a small bean bag or sandbag (empty of course) in my camera bag. However, I do suggest as a beginner you get a good solid travel tripod. The one I love the most is the Benro GoPlus Travel Tripod, which is lightweight and made of aluminum.   
A tripod allows you to get steady shots without incurring camera shake for important photos and allows you to work on your composition without the camera moving on you, due to what I call human shake. We cannot stand still like a tripod so this is a great tool to help you get shots in low-light situations or when you want to shoot at slower shutter speeds, which is not possible when you hand-hold the camera. A tripod also allows you to keep your ISO low and use small apertures, which will ensure more of your image will be in focus.
In the image below, I did not have a tripod so rested my camera on my beanbag to ensure it was steady and then took the shot. I was able to shoot at the lowest shutter speed and still get blur without an ND filter as I had not brought it with me on the trip.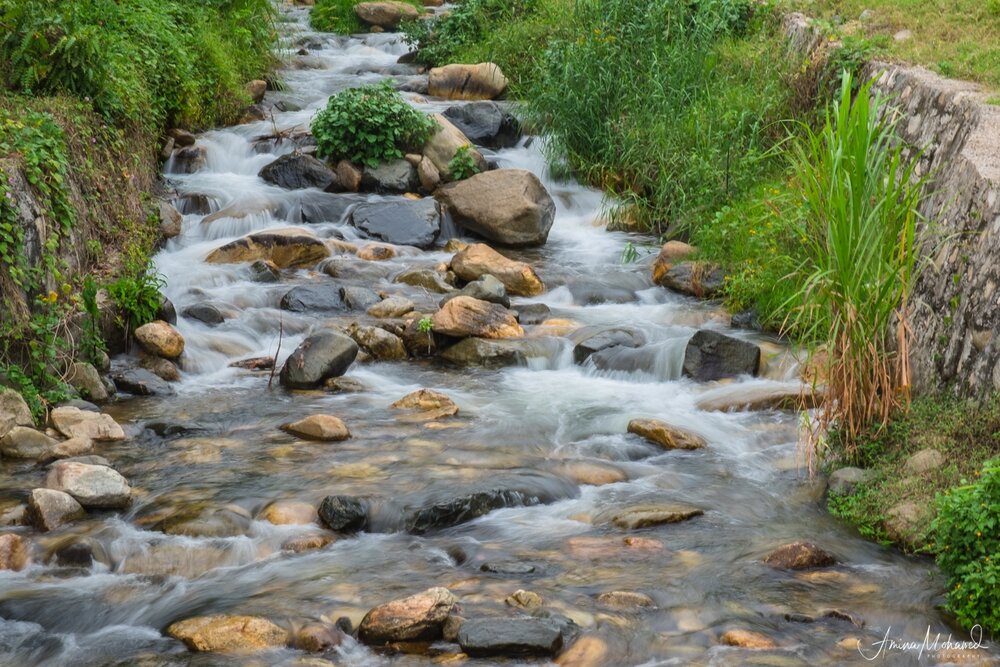 Reading the light. Go back to point #1 above and read it again. Reading the light is so important as it can make or break your shot. 
Knowing how to play with your aperture, ISO and shutter settings will also help you with the natural or ambient light, no matter what time of day it is.
Check out your surroundings. When we were trekking chimps last year, I took a break from watching them groom or swing up high in the trees to see what else I could see in my surroundings. I am also into macro photography so wanted to see what insects I could see around me and what types of other flora and fauna were in our midst. If I had just focused on the chimps, I would not have gotten some other amazing images, such as these back-lit leaves on the forest trees.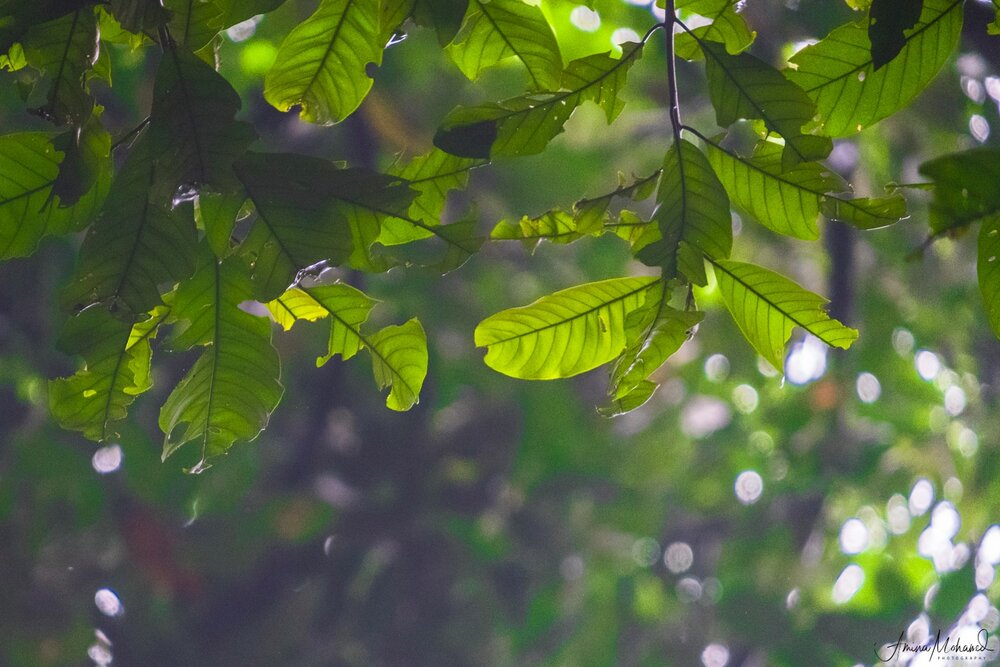 Finally, I take lots of pictures. I never settle on just one, even if I feel like I got the best photo. 
By taking more than one image of my subject I can ensure that if one part of the image was not in focus, I can blend two or more images by focus-stacking in photoshop. I don't love editing as much as I do taking photos, so I always strive to get the best image possible while in the field and this can only happen by taking numerous photos. I usually come home with 10,000 or more images from my travels.
Tip #4 – Don't Forget to Incorporate The Human Element
When traveling to different lands, you inevitably come across differences in how people dress, eat, live, and look. You might be a landscape photographer at heart or into macro photography but incorporating human or the human element into your photos, gives your viewer an appreciation for what you experienced and may even entice them to travel to faraway lands as well.
For instance, when in Uganda last year, I was enthralled with all the amazing fruits in Nakasero Market in Kampala, but it wasn't until I incorporated the people who sell these fruits into my photo that made these photos mean even more. It brought me back to the conversations we had and the feeling that we were all one living in this big crazy world together.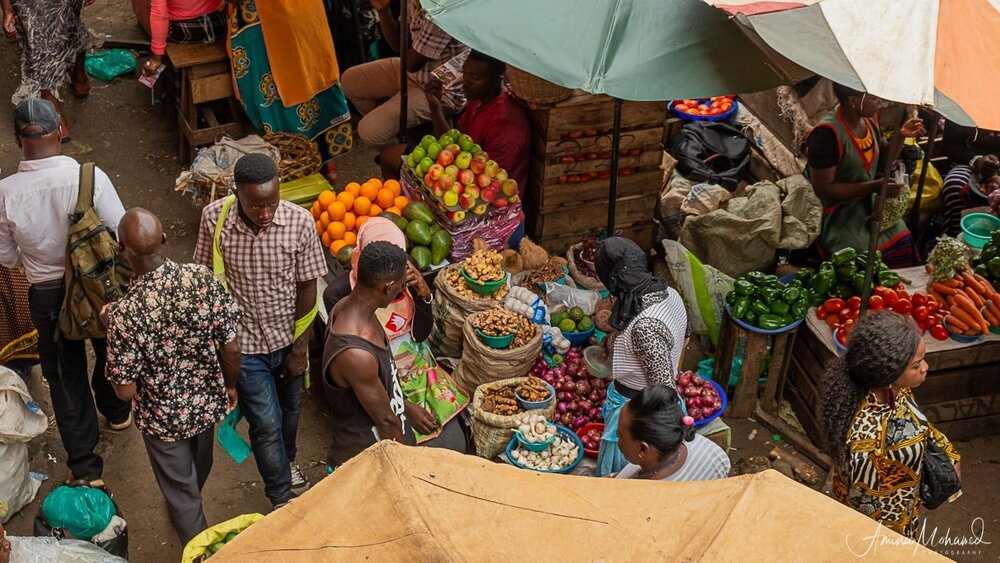 Tip #5 – Bring A Camera Not Just Your Phone
Cell phone photography is admittedly much easier when traveling but can you get the best photos with just your phone? Some would say yes but I disagree. A camera on your phone does not allow you to get close to the animals on Safari nor does it allow you to operate your phone camera in manual setting to get the desired exposure.
When traveling to distant lands, bringing a camera is the most important thing you can pack to get the best photos possible. You spent lots of money to get there so why not accessorize yourself with a good camera and a good zoom lens to capture animals on safari, images of people in the community, or even sunsets if that's what you desire?
Don't go home disappointed because you decided to travel with only your phone's camera.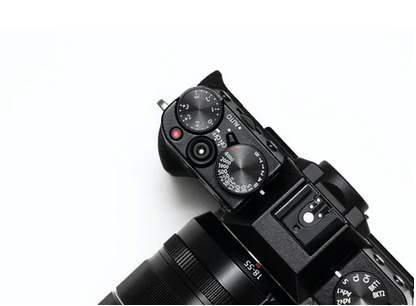 I have put together a great resource you can download for free. 
It will tell you about the incredible experiences you will have on our photo tour to Uganda and give you some great photo tips too.
You can download it here.