Mendoza equals excellent wine, Argentina's best wine comes from here, endless vineyards of Malbec grapes with the Andes as a backdrop, are the distinguish note that makes of this province one worth visiting.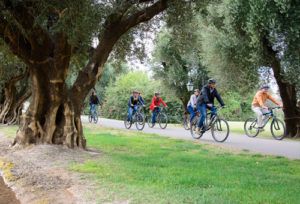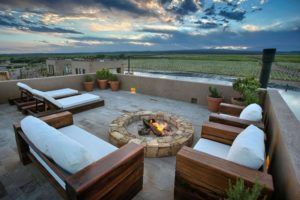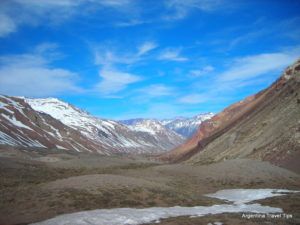 Mendoza (Capital City of Mendoza province), its the gateway to visit the province. The city offers a wide range of turist services for all the family, from this point is easy to organised tours, hire cars, and book wine tastings or vinyards lodge accomodation.
Mendoza City is a good place to start the logistic to climb The Aconcagua Montain  (6959mts, the America's higher peak) . There is an easy road to get there by car (200 km) or take a high-mountain excursion. Another option would be to take a touring bus from Mendoza to Aconcagua (Las Cuevas).
The trip through Potrerillos is a beautiful mountain trail which takes 4 hours by bus or 2.40 hs by car.
Halfway from the Aconcagua to Mendoza, (120 kilometers from Mendoza) there is Uspatalla, a small pretty village, surrounded by mountain, the ideal place to rest and relax in the summer.
Mendoza is known for its vineyards, learning about its wine is a must, there are options for all expences, from visiting a wine-cellar downtown, go on a wine-cellar tour by bus or mountain bike, or even stay in a lodge between vineyards and with a amazing view on the Andes mountain range, experiencing the high end cousing and paring excellence.
Chacras de Coria, a small village located 15 km north from the city of Mendoza, it´s a residential area chosen by the elite of Mendoza, and it stands out for its upscale accommodations.
In the district of Mendoza,  there are 4 well known wine regions:
Just a few kilometers from Mendoza's  downtown, North region; the departments of de Godoy Cruz, Maipú, Guaymallen and Lujan de Cuyo throw together one of the four wine regions where most of the wineries are found opened to visitors.
The Valle de Uco region (Tunuyan, Tupungato and San Carlos) west of Mendoza, over one thousand meters altitude, has been the chosen site by most well known Argentinean wineries during  the last years to produce wines of high quality.  Amazing lodges owning vineyards invite to live unforgettable experiences.
The central region (San Martín, Rivadavia, Junín, Santa Rosa, and  La Paz),  the main winery zone of the region, historically  known for  table wines and grape musts, has turned towards  the production of high quality wines during  the last years.
Mendoza its a destination that offers a huge range of outdoors activities, ski in Las Leñas; Rafting, Paragliding, Kayak, Montain Biking, Hiking and Treking.
The south region located at the central geographical point of the province (General Alvear and  San Rafael) is characterized by rural areas and adventure tourism.
San Rafael (233 km to the south of Mendoza): is the second most important city of the province of Mendoza and there, besides its vineyards, outstands Valle Grande.
Valle Grande (38 km from San Rafael): valley over the edge of river Atuel, an ideal place to enjoy nature and make adventure activities such as: rafting, paragliding, kayak and trekking. There are several huts and camping along the valley to stay.
Other destinations to take into account near San Rafael: Villa 25 de Mayo (20 km from San Rafael),  Los Reyunos dike (30 km from San Rafael) and El Nihuil touristic village, El Nihuil reserve, (73km- 1 hour by car).
Malargue: (352 km to the south of Mendoza Capital)  Malargue is the entrance to two very important sites of Mendoza province, the ski center Las Leñas (80 km) and the Provincial Reserve La Payunia (160 km from Malargue).
Provincial Reserve La Payunia: this incredible reserve has more than 600 volcanoes and landscapes making the traveller feel like being in an other planet. Due to its bad terrain access, this side of the world recieve very little tourism. Access by (4×4) accompanied by a specialized guide is suggested or hiring a tour trip in Malargue. Ask in the Department of Tourism of Malargue.
The post Mendoza appeared first on Trips around Argentina and South America.