When we travel, we're always looking for fun places to stop in for a bite. It could be a locally owned American Bar and Grill in North Carolina or a German bakery in Georgia. But in Tennessee we found a gem. It's an authentic American diner appropriately named, The Diner.
Watch this video to learn more…
The best way to describe the atmosphere is classic.
You walk in and you're greeted with that quintessential diner counter, a working jukebox, and waitresses in poodle skirts.
When we came for lunch in June the wait was more than an hour, but no one seemed mad in the slightest. People come for the cool vibes and stay for the classically delicious diner fare.
We opted for a seat at the counter, which made the experience even more nostalgic for a time that neither of us lived through. It was like 2020 disappeared and the 1950s came into a rose-colored-glasses view. Nothing bad. Nothing scary. Just good people and even better food.
We're fried pickle enthusiasts, especially the spears. But most places we travel have gone for the pickle chips because they're easier to eat. Not the Diner. They had our go-to, so naturally we had to start with that.
They were crispy, well-seasoned, and just a perfect balance of flavor.
These fried pickle spears were yummy.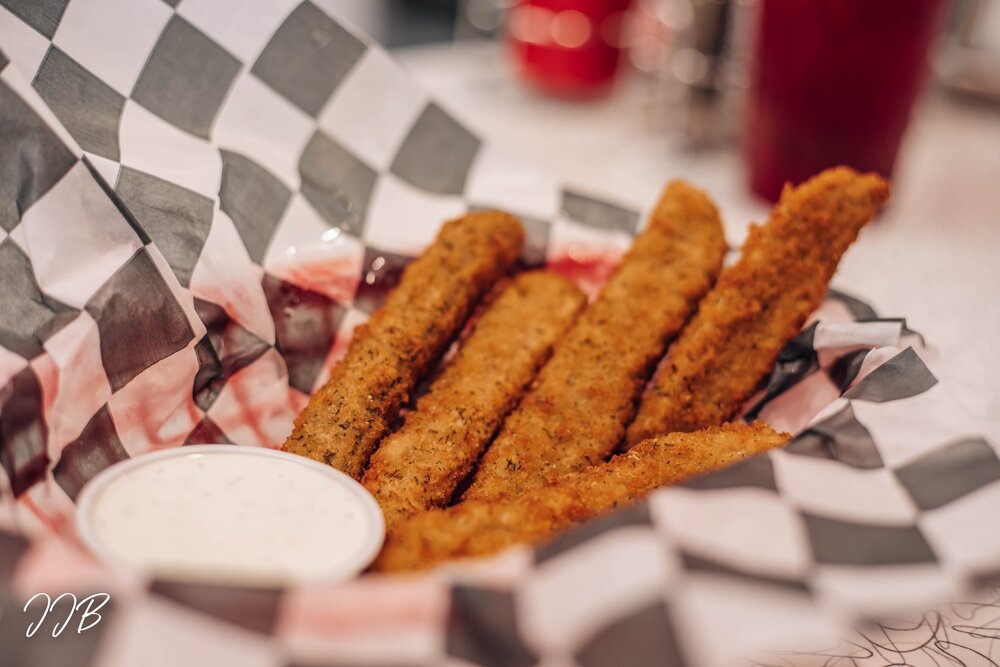 The Diner's burger selection is large. They have everything from spicy burgers to tart burgers to classic burgers, which is what Joanie B. went for. It's your traditional bacon cheeseburger with pepper-jack cheese.
The bun was toasted. The cheese was melted. The bacon was crispy. It was a simple, delicious burger.
The fries were hot and salty with that perfect crisp when you bit into them. We honestly couldn't have asked for more.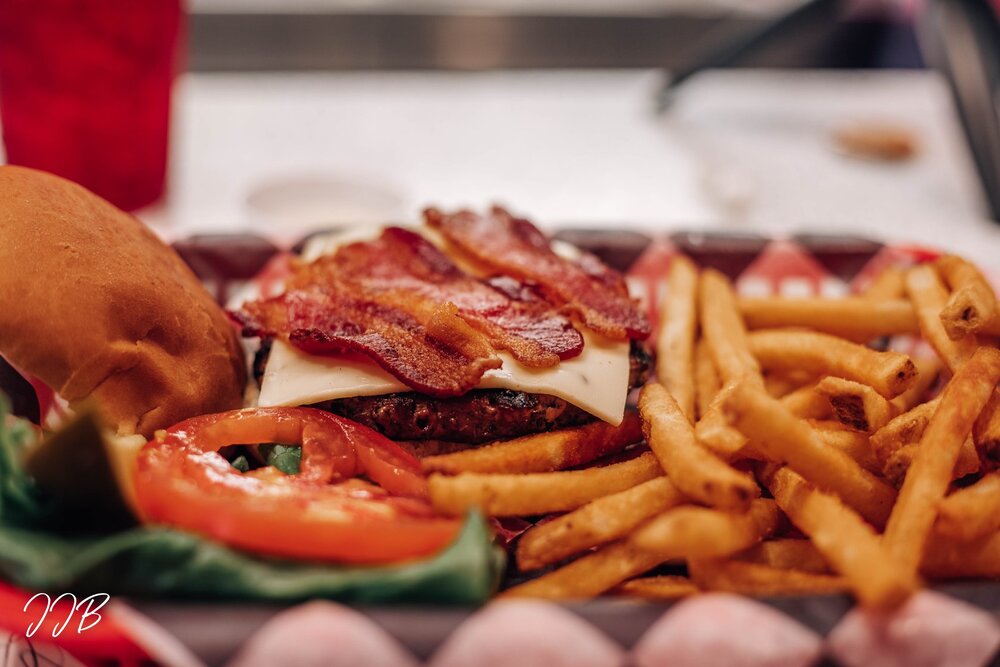 Jenni B. opted for the chicken tenders with those same yummy fries.
The tenders were crispy and juicy and when you dipped them into that honey mustard it was angels singing.
If you love classic fare with a taste that takes you back to your childhood, then this is the spot for you. Everything was delicious and everyone in The Diner looked satisfied and happy to be there. That says a lot, especially in the time we're living in.
We watched so many milkshakes and malts get made right in front of us. So by the end of our meal, we were sold. We got ourselves a deliciously creamy chocolate shake.
They have plenty of flavors if you want to switch it up. Their special while we were there was actually pineapple, but chocolate is our go-to.
A very special thank you to The Diner for allowing us to come in and feature your amazing restaurant. We can't wait to come back to Sevierville and hang out with you again.
If you'd like to support this wild ride, become a Patron, we have some awesome reward tiers. Sometimes we even pick up little gifts for you along our travels.
Pin this post with the graphic below: