When we travel we're all about eating local and what's more local than a spot called Local Goat?
We heard it was a staple of town, so we knew we had to swing in. Check out the video…
The restaurant was packed with a 45-minute wait when we arrived. That's usually a good sign, right?
We passed by tables upon tables of happy customers all eating up their favorites like steak, burgers, wings, ribs, pasta, and more. The menu is extremely extensive, so odds are there's something you'll like.
For our starter we went with the spinach and artichoke dip, which is Jenni's go-to.
It was creamy with the right balance of spinach and cheese. The chips were the right thickness with a great snap. And the fresh pico on the side added a nice brightness to the appetizer.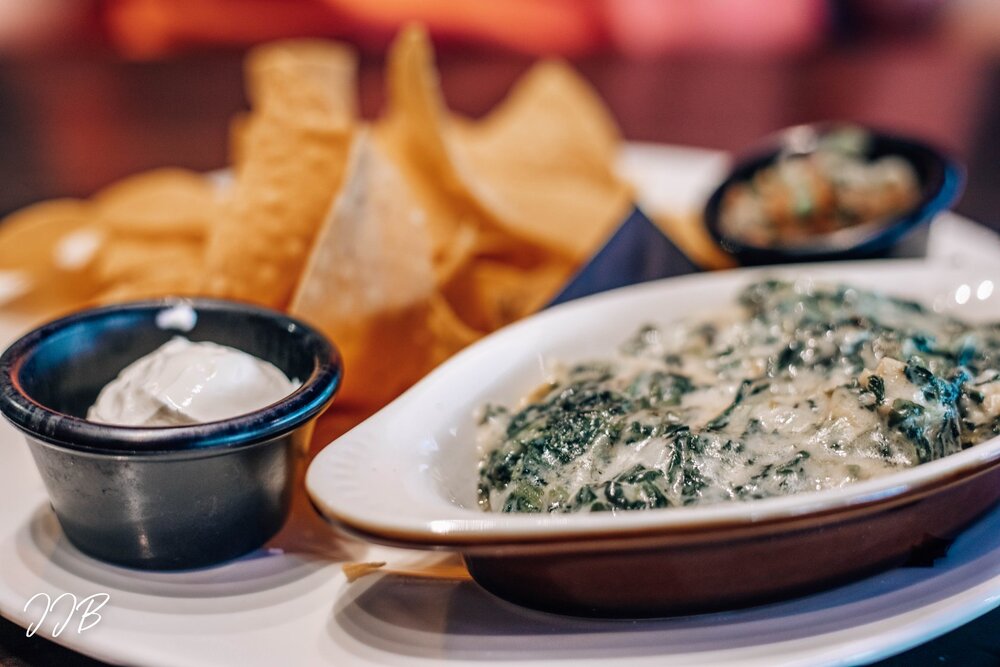 Joanie B. went with the Southern salad with some yummy crumbled chicken tenders on top. It was a great choice since she was looking for something light.
Traditionally the salad comes with hand-breaded chicken tenders on top of fresh greens topped with shredded cheese, bacon, carrots, tomatoes, egg, dried cranberries, and croutons with a honey mustard dressing. Joanie B. took off the egg and cranberries, so just know you can fix it up how you like it.
The honey mustard dressing paired perfectly with the chicken tenders and had the right balance of sweetness.
Jenni B. decided to go for something different with the Teriyaki kabobs.
They're pieces of tenderloin marinated in a teriyaki blend served over fried rice with a side of broccoli. Overall it was quite good. The meat was tender and the broccoli and rice paired well with it. The sweetness did tend to be overwhelming, because the teriyaki tenderloin and fried rice were competing with that sweet flavor.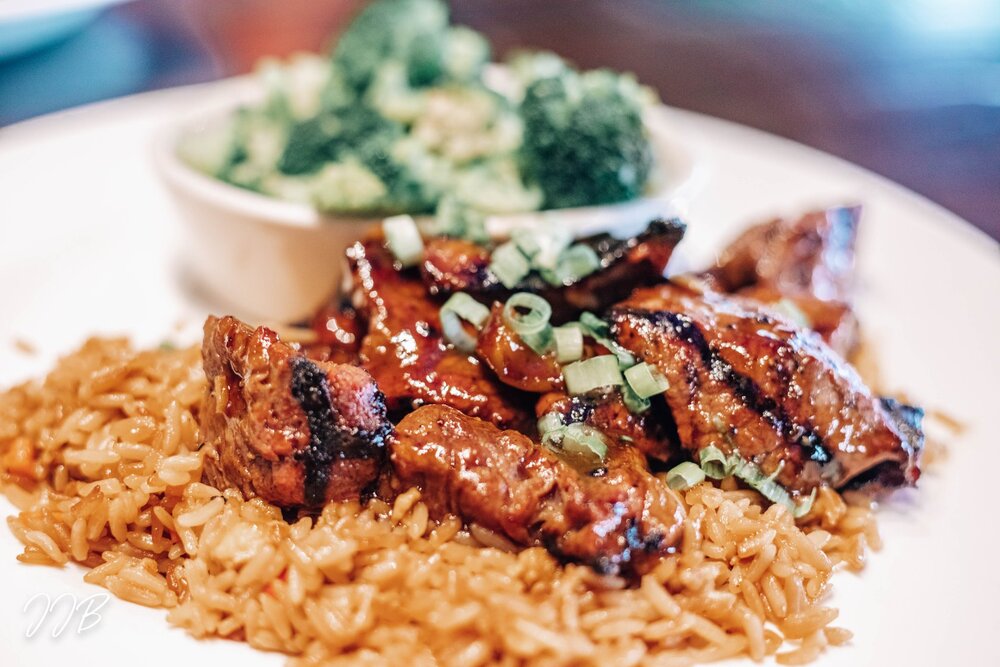 For dessert we originally ordered the chocolate peanut butter pie, but it was a hot commodity and the kitchen ran out. So we chose the cheesecake with strawberry sauce.
It was a ricotta style cheesecake, which isn't generally our preference. The texture is a bit grainer than the cheesecake we'd normally go for.
However, the fresh strawberry coulis was absolutely divine.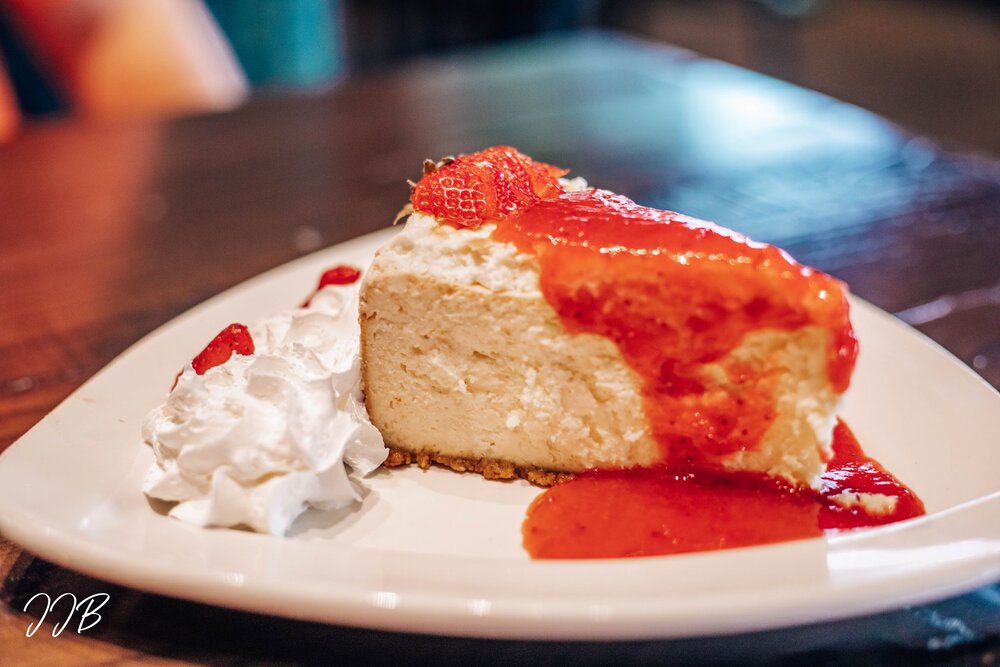 A very special thank you to Sandye for allowing us to come in and feature the Local GOAT!
If you'd like to support this wild ride, become a Patron, we have some awesome reward tiers. Sometimes we even pick up little gifts for you along our travels.
Pin this post with the graphic below: